Ryotei Kawabun
Latest News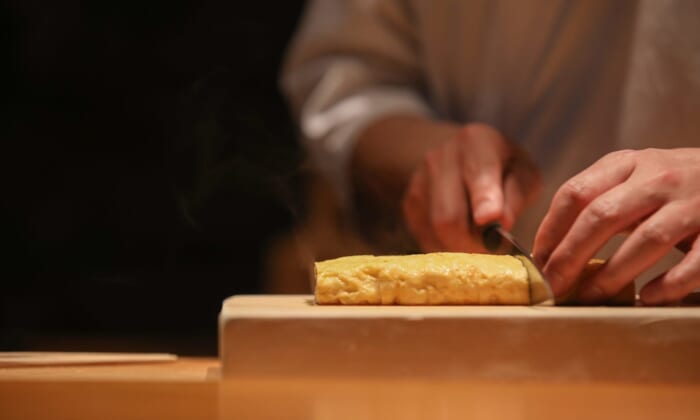 【7月】料理教室 手火山家のお台所〜入門編〜
Time:​ ​11:00
河文伝承「手火山家」の完全無添加だしを使用した、お料理教室"手火山家のお台所"を開催いたします。
 
Two people who will create the taste of each home from now on
Two people who Food every day wishing for the health of their family and their partners
Two people who have more families and more opportunities for hospitality besides Food
 
I want that important person to eat more delicious food from the kitchen every day
In fact, the usual simple Food can be finished with a higher-grade home taste just by using soup stock.
 
昨年から始まったこのお料理教室ですが、ご参加の皆様からは
「気軽に質問ができて嬉しかった」や「プロならではのポイントを知ることができてよかった」「アレンジ料理の話も聞けて為になった」とご感想をいただいております。
  
今回は平日だとなかなか参加できないというお声にこたえて土曜日の開催です。
過去ご好評いただいた 炊き込みご飯、煮物、出汁巻き玉子など食卓の定番料理を
料理初心者の方でもお出汁でワンランク上のご家庭の味に仕上げるコツを交えてご紹介いたします。
お料理が苦手だったり、これからお料理を勉強する方、またご夫婦でのご参加も大歓迎です。
日時:2022年7月30日(土)
   11:00〜14:00
[Demonstration about 120 minutes / Meal about 60 minutes]
Meeting place: Ryotei Kawabun
 
Fri.: ¥ 5,000 (tax and service fee included)
   ※席数が限られておりますため、誠に勝手ながら実施日の2日前よりキャンセル料を頂戴しております。
 
Contents: Food and meal (with one drink)
【献立】 玉蜀黍御飯 / 法蓮草のおひたし / 豚バラと大根の煮物 / 出汁巻き玉子 / お味噌汁
 
人数:限定24名様での開催でございます。(1組4名様まで)
 
What to bring: Nothing in particular. Please come empty-handed on your way home from work or when you go out.
 
Reservation method: Please apply from the web reservation link below.
* Please make a pre-card payment at the time of booking.
* We are very sorry, but due to the nature of the event, we do not allow children to participate.
* Please note that due to the nature of the event, we cannot handle allergies.
 ※ご好評につき満席近くのご予約をいただいております。満席になりました場合はキャンセル待ちを承ります。
 キャンセル待ちはHere>>
  
【Future plans】
Held later everyMon. second, fourth Wed. is scheduled the day of the week.
* Menu is 1 monthMon. will differ for each.
 
Menus and reservations will be updated on our website at any time.
 
The venue is Kawabun, THE KAWABUN NAGOYA, and THE CONDER HOUSE.
Hand Tue. HP of Yanbe isHerePlease refer to the.