Meetings/Events at Ryotei Kawanbu
We can provide venues for a wide variety of large events such as banquets and corporate exhibitions.​ ​
The main building, reaching from the outer gate to the great hall, is one of the nation's Registered Tangible Cultural Properties.
Watercolor on the entire courtyard and 'between the water glasses' overlooking it are designed by Yoshiro Taniguchi.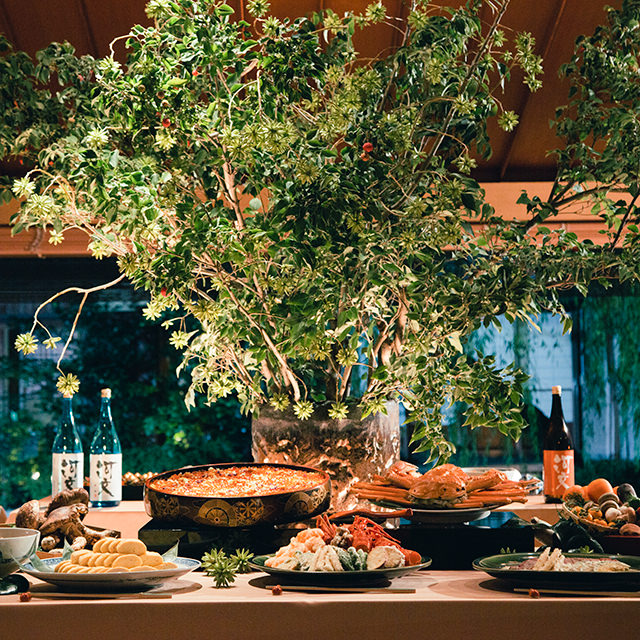 Banquets
You're sure to be pleased with our mid-day and evening multi-course meals, which are well suited to celebrations and business functions, and our Japanese buffet and limited-time offers with special extras for such events as socials. We can suggest a variety of plans for parties of 20 or more.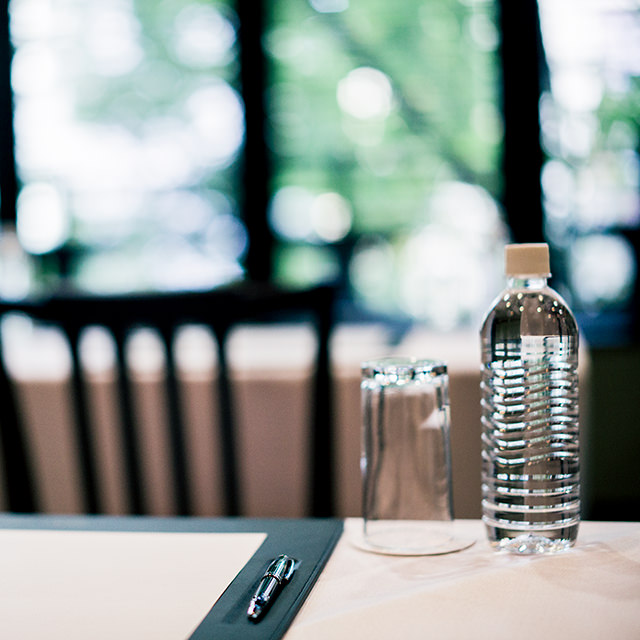 Conferences
Besides a conference or workshop alone, you can choose among sets such as a combination of conference and social that enable you to use our venues in a variety of ways. We can vary the layout according to your objectives and preferences, providing, for example, a classroom arrangement for work sessions and round tables for meals. We also offer suggestions about using our own venues in combination with those of the adjoining establishment, The Kawabun Nagoya.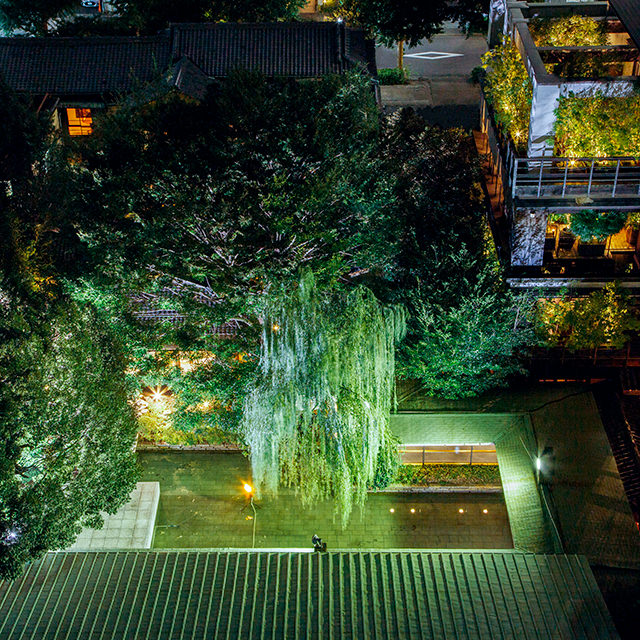 Exhibitions and events
We offer venues for a variety of events, from putting your brand on display to unveiling a new product. You'll receive the full support of an experienced professional planner from the start of preparations to the day of the event, assuring you of a plan suited to its theme and substance. It's even possible to reserve the entire Ryotei.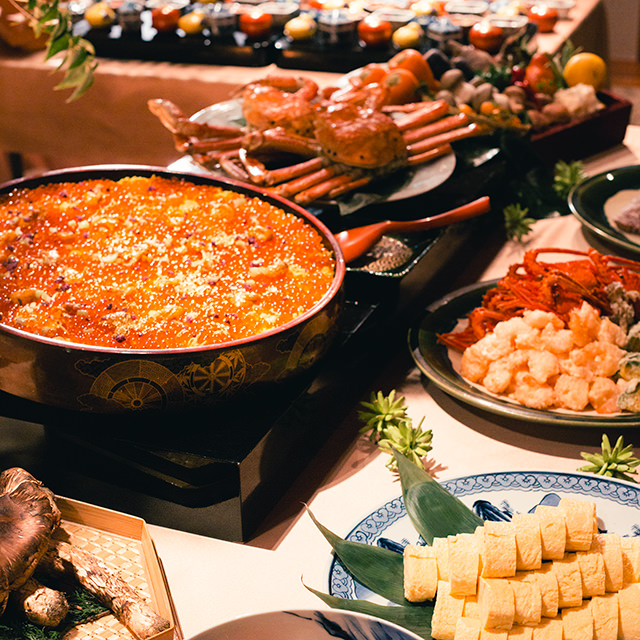 Food
The taste of a restaurant with a history of over 400 years since the Edo period. We will welcome you with kaiseki cuisine that inherits tradition. We will propose menus tailored to guests and events.
Venues
(Mizukagami no Ma)
This room was designed by Taniguchi Yoshiro, known as the Great Master of Modern Architecture. Taniguchi, prior to designing the Japanese-style Annex of the State Guest House in Tokyo's Akasaka, was engaged by Kawabun through the good offices of Tsuchikawa Motoo, then chairman of Nagoya Railroad Co., Ltd., and president of the Nagoya Chamber of Commerce and Industry. He completed the Mizukagami no Ma in 1971.

Taniguchi's creation is an indescribably luxurious space where the rectangular Water Mirror filling the courtyard outside reflects nature's ever-changing charm. Afterwards, the sculptor Nagare Masayuki graced the Water Mirror with a stone deck.

In 2011, the designer Kosaka Ryu, an admirer of Taniguchi Yoshiro, converted the floor of the room to imported carpeting, thereby enhancing its comfort while preserving the virtues of the existing structure. The transformation he achieved promises to delight guests for half a century.
Seating capacity: 88 people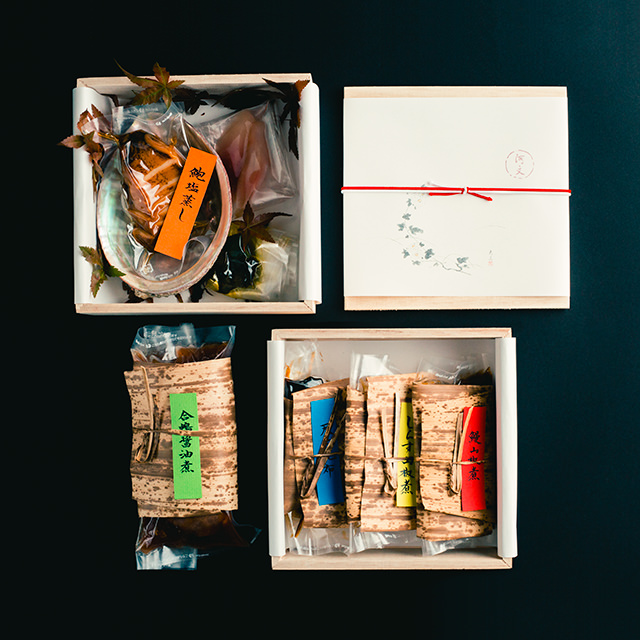 Gifts
We offer a wide variety of items, such as assortments of young sardines (shirasu) braised with sansho pepper, Heavenly Kelp, eel braised with sansho pepper, crossbred duck in soy sauce, and abalone steamed with salt. There are also seasonal baked goods, as well as special sake (rice wine). All make gifts of distinction fit for distinguished recipients, whether on festive occasions or solemn ones.