Meal of Kawabun
Plans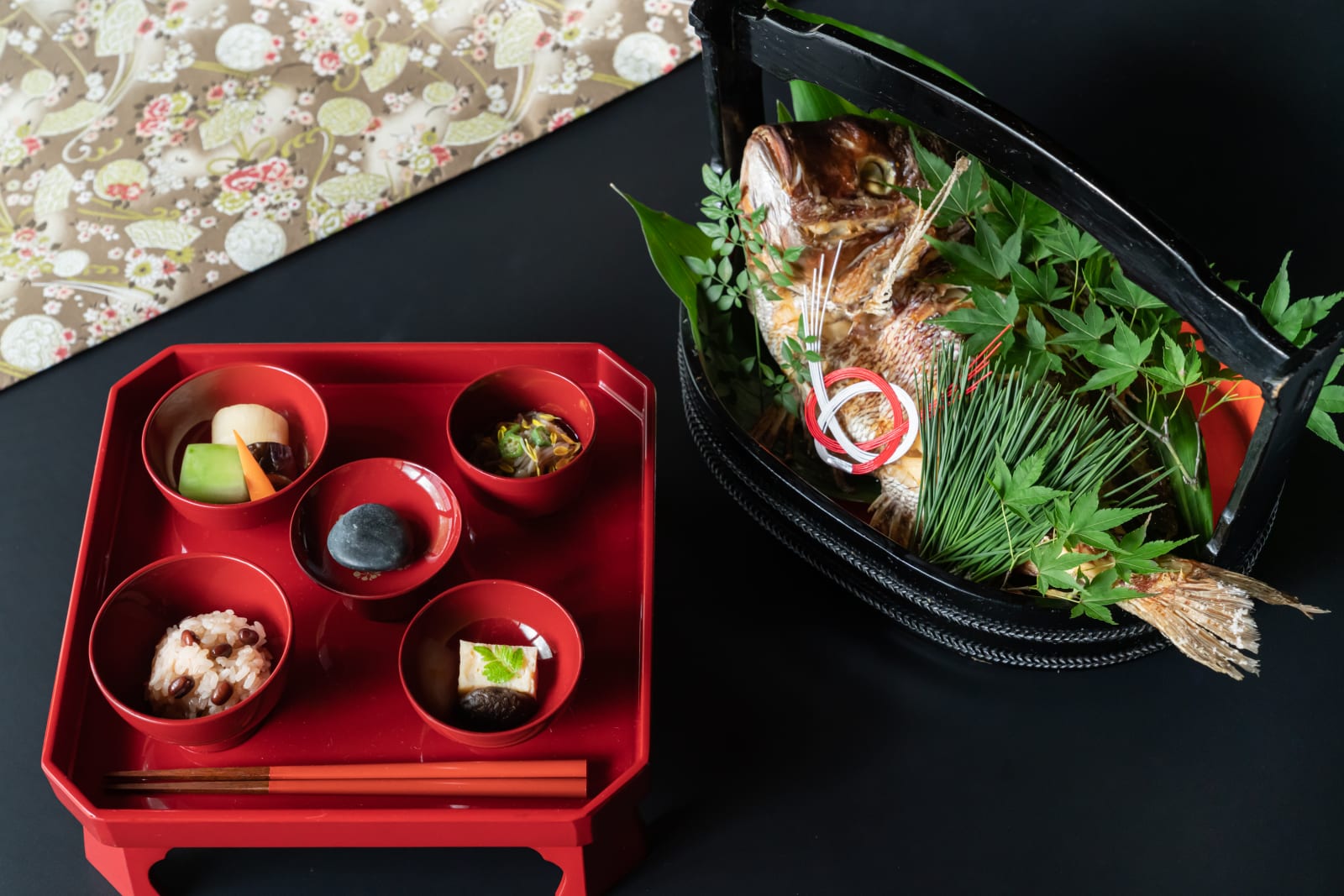 Beginning eat Plan for baby
Available through out the year
Opening times: Lunch / Dinner
ご利用人数 : お子様1名様+大人2名様~
お食い初めプラン ¥10,000 
¥10,000 / お子様お一人様分
For the celebration of a child of 100 days after birth, we will prepare a celebration meal for Baby.
See details
【plan contents】
· Celebration meal for Baby
· Room decoration
 
 
別途人数分のお食事をご注文いただいております。
 
【お食事】
・会席料理  ¥11,000(平日御昼食限定)・¥16,500(平日御昼食限定)・¥22,000・¥27,500
・お子様弁当(年齢目安:幼児〜小学校低学年) ¥3,300
・お子様会席(年齢目安:小学校中学年〜小学校高学年) ¥6,600
 
  
記念すべき大切なお時間を思い出に残されたいお客様には
ご追加でプロカメラマンによる写真撮影を手配させていただきます。
 
・記念写真(革台紙六つ切り1枚) ¥16,500
※ Reservations will be accepted up to two weeks in advance.
※1週間前からお取消料が発生いたします。
※出来上がりのお渡しには約1ヶ月ほど頂戴いたします。
 
 
 
※ This plan can be booked for both lunch and dinner
* The price of the guide is including tax and service charge.
Contact Us

052-222-0873
定休日:水曜定休
2023年1月より 火曜定休に変更致します
受付時間:水曜日を除く平日10:00〜19:00
     土日祝日    10:00~16:00