"Japanese cuisine" of Ryotei Kawabun
Japan is richly blessed in natural endowments – sea, mountains, rivers, fields – which grace each passing season with their bounty.​ ​
Even in the use of condiments and seasonings, from the essential fermented products such as miso, soy sauce, and mirin to salt, sugar, vinegar, sake, scented sansho pepper, mustard, yuzu, and wasabi, our menus are designed to bring out the unique qualities of seasonal ingredients the year round.

Among the various kinds of washoku, a cuisine that has gained recognition around the world, it's particularly said of the multi-course meals often served at banquets that "one eats from a vessel, and one eats with the eyes." Items of tableware and a whole mode of presentation suited to the season afford a visual experience that counts as one way to enjoy a meal.
The delicate, beautiful arrangement typical of Japanese cuisine continues to exert its fascination and influence on people the world over.

This is a cuisine that remains faithful to the goodness of the material while following the principle of five flavors: sweetness, pungency, acidity, bitterness, and an ineffable "taste" (umami).​ ​
It's delicious and yet healthful compared with many national dietary traditions owing to the large number of ingredients used and the relative lack of fat.

Dishes are brought one-by-one to be savored at a leisurely pace.​ ​
Their creators in the kitchens of Kawabun are constantly adding to a heritage of skill and taste in order to present you with new culinary delights.
Traditional Japanese Course for Lunch
We offer a choice among three kinds of course meal that include an abundance of good things from sea and mountain throughout the year. These range from our special course dinner, which we can accommodate according to your needs, to the light course available only on weekdays that enables you to enjoy the "ryotei taste" of Kawabun more casually.

※ The prices listed include tax and service charge.
※ Because we use seasonal ingredients, menu contents are subject to change without prior notice.
Japanese Multi-meal Course
¥10,000 (weekdays only)
¥ 15,000 (weekdays only)
¥20,000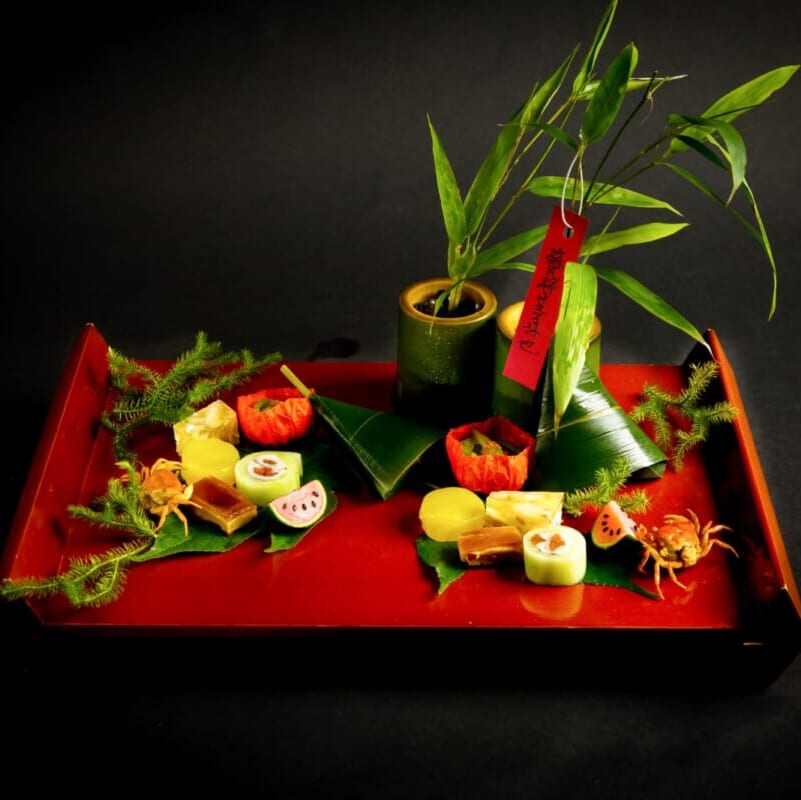 Traditional Japanese Course for Dinner
We offer Japanese cuisine with chosen local and seasonal ingredients. All course meals you can enjoy gastronomy with a tableware with fresh food and colorful dishes.
It is the characteristic of the KAWABUN 's course that you can feel the difference in material rather than the number of items for each course.

* The price of the guide is including tax and service charge.
※ Because we use seasonal ingredients, menu contents are subject to change without prior notice.
Japanese Multi-meal Course
¥20,000
¥25,000
ご予算に合わせて¥30,000以上の会席料理もご用意いたします
Additional ¥3,500 per person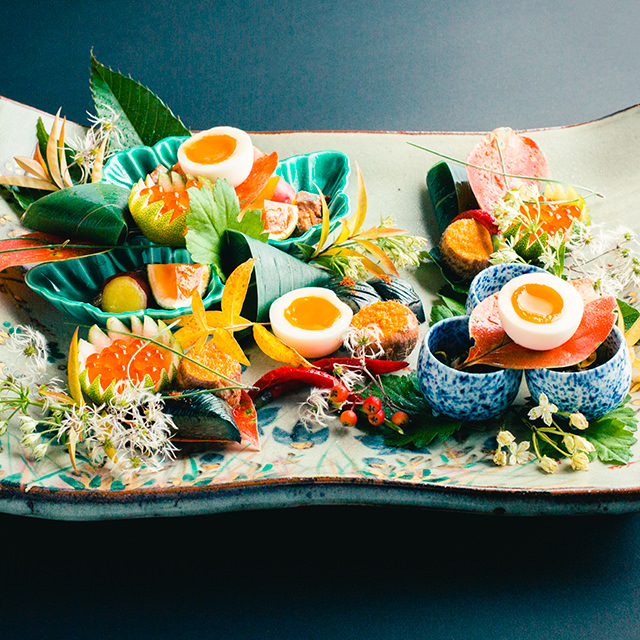 Special Japanese course
We will make menus for various kaiseki meals that color important milestones in life, such as the beginning of eating, the first birth, the delivery and face-to-face meeting, the celebration of adults and longevity.
​ ​We'll propose a special set of courses designed to let you partake of seasonal dishes from exquisite vessels while enjoying the traditional events and seasons of Japan in a refined setting free from rigid formality.
Please ask for details
記念写真撮影も承っております。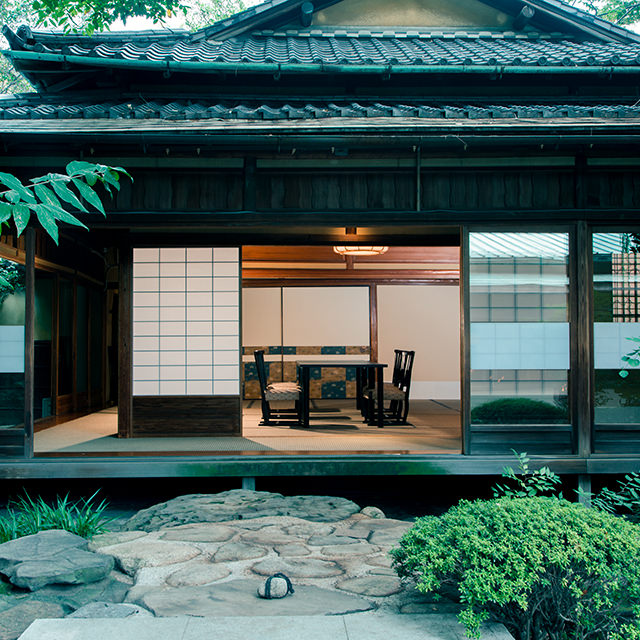 Rooms
We offer seven large and small rooms for 2 to 30 people, we propose to suit the application such as digging, chair seat, seat chair seat etc There are windows in either room. Celebrations, lawyers etc. We will make a room reward suitable for the purpose, so please consult us when making your reservation.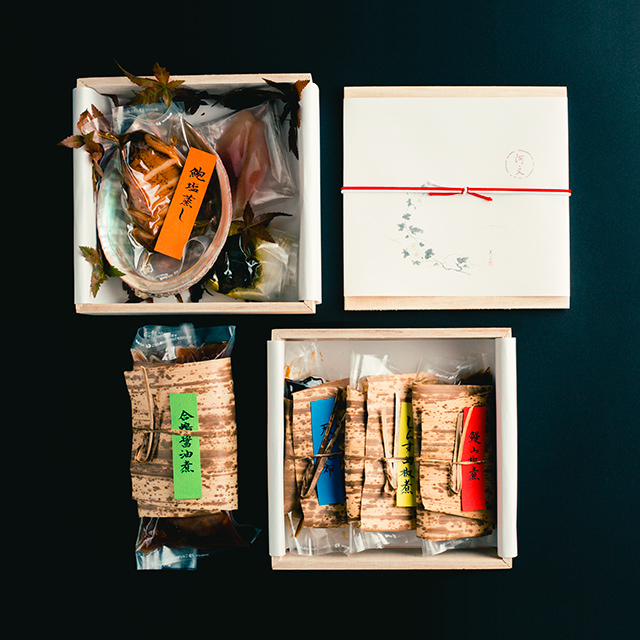 Gifts
We offer a wide variety of items, such as assortments of young sardines (shirasu) braised with sansho pepper, Heavenly Kelp, eel braised with sansho pepper, crossbred duck in soy sauce, and abalone steamed with salt. There are also seasonal baked goods, as well as special sake (rice wine). All make gifts of distinction fit for distinguished recipients, whether on festive occasions or solemn ones.
​
Hours of Operation
Private Rooms
昼 11:30~13:30 (L.O.)
夜 17:30~20:00 (L.O.)
水曜定休
2営業日前までの予約制でございます。
Seating
7 private rooms (from 2 people up to 30 people)
Dress code
There is no established dress code. Please dress as you normally would for the occasion.
We do not accept visits with short pants, sandals or sports shoes.And please do not come with bare feet as you may enter the tatami room.
Use by minors
Minors are allowed only in private rooms.​ ​
​ ​We provide child's chairs and appropriate food for children. Please let us know your needs when you make a reservation.
About food allergies
For more information[Here] (pdf 44KB)Please refer to the.
We are also dealing with customers with allergies and religious (Islamic, Hindu etc) dietary restrictions.
Please consult us when making your reservation.
Address
Aichi Prefecture Nagoya City Naka-ku Marunouchi 2 - chome 12-19
KAWABUN

Google Map

052-222-0873
(水曜日を除く平日 10:00~19:00)
(土日祝日 10:00~16:00)
Hours of operation, menus, and prices may vary with the season.